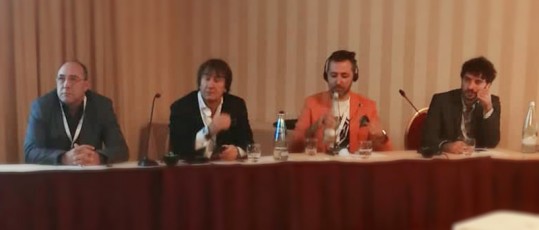 On 11 October during the 21st International Congress of Aesthetic Medicine (Agorà 2019) in Milan, the Workshop dedicated to Regenyal Laboratories was held. In addition to the technical director Dr. M. Zazzetta, the workshop was attended by: Prof. A. Alessandrini (Italy), Dr. Alp Mamak (Turkey), Dr. O. Leylek (Turkey), Dra. Z.E. Blanco (Spain).
Here are the topics covered by each speaker:
Prof. A. Alessandrini: Estetica della piramide nasale: dalle tecniche correttive alla prevenzione e trattamento di eventuali complicanze intercorse.
Dr. A. Mamak: Aesthetic lateral projection (ALP) technique for the lifting and reshaping of the face with hyaluronic acid based injections.
Dr. O. Leylek: Forgotten sexual importance of perineal body – introital tongue.
Dra. Z. E. Blanco The art of vulvo-vaginal – restoration (VVR)

Gallery: