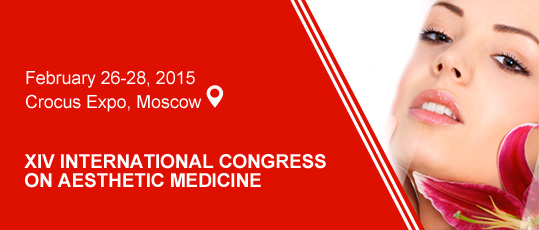 The Crocus Expo in Moscow, Russia, will be hosting the XIV International Congress on Aesthetic Medicine that is scheduled to take place from 26th to 28th February 2015.
In this event, please note the workshops and lectures held by the most outstanding experts in Aesthetic Medicine.
Dr. Ezio Costa will be holding a lecture on "New strategies for facial rejuvenation: from Bio-revitalization to Biorivolumetria".
To follow – his workshop "Biorivolumetria: a new approach to full-face rejuvenation".
Visit the website of the event!