The area surrounding the eyes, called periocular, is very delicate and needs a lot of attention. As there are no glands here, this area tends to dehydrate and age quickly. In addition, the thin skin, contractions due to mimic expressions, wind, humidity and changes in temperature cause the periocular area to lose elasticity, resulting in the appearance of wrinkles and bags under the eyes. The defect increases with age. However, it can be prevented and lessened through a constant use of case specific products.
It is recommended to use the Bio-Expander ECO-BIO-COSMETICS eye contour day and night creams. These creams are based on natural and biological substances, are paraben, dye and fragrance free. This new beauty formula uses Hyaluronic Acid and an extraordinary combination of active principles.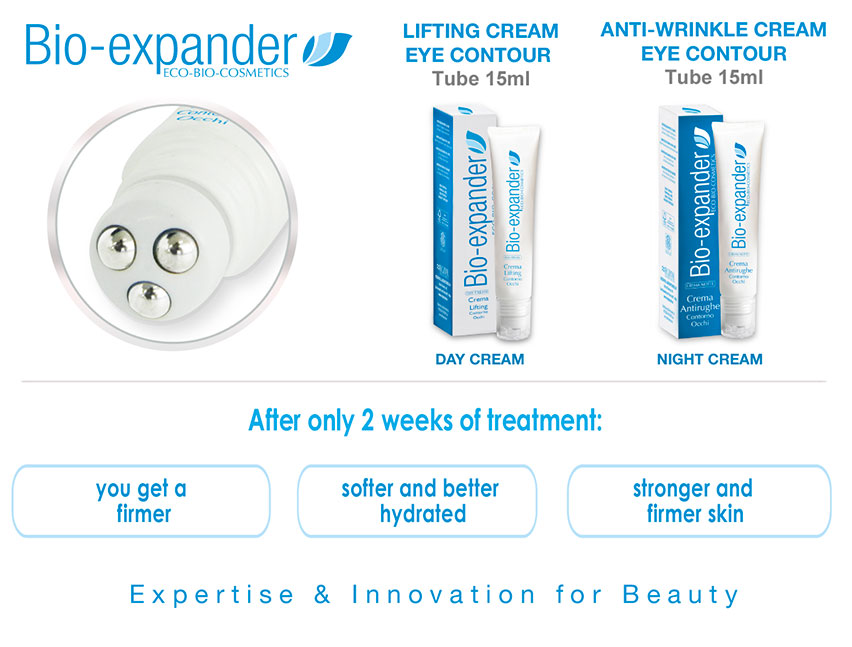 To find out more click here.