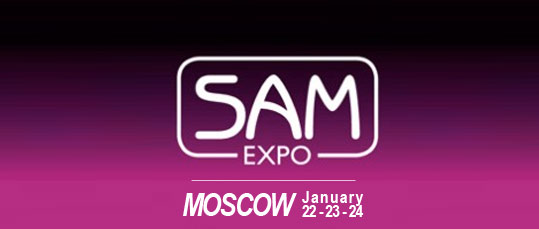 Regenyal Laboratories is going to participate in the 2014 edition of the Sam Expo that will take place at the Moscow Exhibition Centre from 22nd to 24th January.
It is a unique event, the perfect place where to find out about innovations in various methods of Anti-Ageing Medicine and thus, about contemporary techniques and instruments for Plastic Surgery and Cosmetics.
The expo's main theme will be the evolution of the medical and pharmaceutical industries, as well as of the companies creating cosmetics and beauty products.
Participating in this event is a must in order to assist to treatments carried out by some of the major experts in Aesthetic Medicine and to find out about new solutions offered by manufacturers.