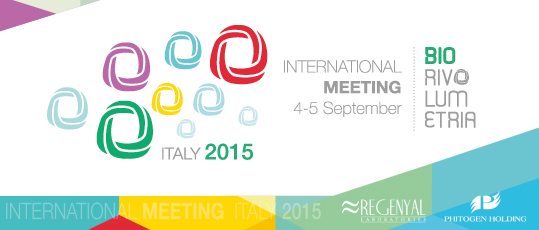 On 4th and 5th September 2015 San Benedetto del Tronto, a marvellous town situated in the Riviera delle Palme, hosted the first International Meeting on Biorivolumetria, with the participation of distributors from over twenty countries, mainly from Europe and the Middle East.
This year the Rome Cavalieri Hilton Hotel hosted once again one of the most loved beauty and wellbeing events in Italy. We, obviously, are speaking about the SIME, the XXXIII National Congress of the Italian Society of Aesthetic Medicine.
It is the countdown to the IECT, IV International Training Course for Cosmetologists, scheduled to take place from 6th to 8th June 2014 in Saint Petersburg, Russia.
The eagerly awaited Congress of Cosmetology and Aesthetic Medicine "The Neva Riverside" is coming closer. The event is scheduled to take place from 29th to 31st May in Saint Petersburg, Russia (at the Garden City exhibition centre).