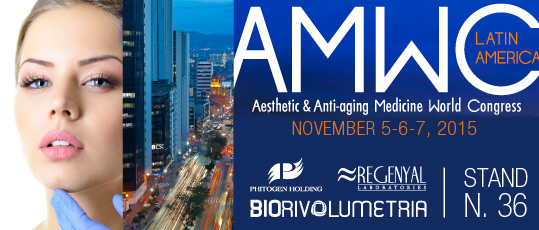 The city of Medellin in Colombia will be hosting the second edition of the AMWC – Latina America – Aesthetic & Anti-Aging Medicine World Congress, which will take place from 5th to 7th November 2015.

Numerous physicians from different countries will be taking part in this important event.
Today more than ever, a large part of Latin America, is involved in an unparalleled cultural and technological turmoil.
This explains the continuiously growing interest towards beauty, wellness and Aesthetic Medicine.
Biorivolumetria and Regenyal Laboratories could not miss this meeting rich on novelties and opportunities. Meet us at our stand 36 at The International Convention Centre PLAZA MAYOR in the heart of Medellin.