We are glad to share with all of you, the first launch of BIORIVOLUMETRIA in America in the 21 SAACS in Buenos Aires, Argentina, alongside our partner Medsurgical Argentina and our aesthetic medicine referent , Dr A.Mamak.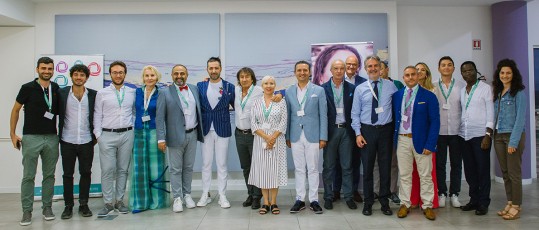 On July 20, 2019 the Scientific Board dedicated to BIORIVOLUMETRIA & MULTIFRATIONAL BIOINDUCTION is held at the Hotel Smeraldo in San Bendetto del Tronto. The importance of the event was enhanced by the participation of scientific representatives (Dr. M. Zazzetta, Prof. A. Alessandrini, Dr. A. Mamak, Dr. I. Capparucci, Dr. […]
We are honored to have been the official sponsor of the 6th Annual Meeting of Arthroscopy – Danang, 5 July 2019
Some moments of the SIME 2019 congress held from May 17th to 19th in Rome.